Gym Climber is a free magazine published three times a year.
Check out the magazine in a gym near you to read the full roster of articles, as our website contains a fraction of the print version.
To get free copies of Gym Climber in your gym call 970.704.1442 x 115.
Gym Climber Staff
DUANE RALEIGH, Publisher and Editor in Chief, has climbed for 45 years and worked in publishing for 25. He is author of hundreds of routes in areas from Yosemite to the Fisher Towers to southern Texas, and has climbed worldwide. He is a former member of Yosemite Search and Rescue, the author of four books including the National Outdoor Book Award-winning Knots and Slings for Climbers, a former columnist for Sports Afield, and winner of the 2013 American Alpine Club Literary Award. Most recently, with John Long, he edited Yosemite, The Iron Age, published by Patagonia Books. Find him here: @duaneraleigh
FRANCIS SANZARO (Ph.D.), Editor, has been climbing for over 25 years, and has worked in publishing for 15. As it turns out, he was featured on the cover of Rock and Ice in the late 1990s. He is the author of a handful of books, as well as fiction, essays and academic writing. Some of his first ascents can be found in the forests of Fort Collins, the Southwest, and the Adirondacks. He enjoys shiver bivys, big alpine walls, and dusting off new boulders. The recipient of numerous awards and grants, he received his doctorate from Syracuse University, and, while hailing from the East Coast, now calls Carbondale his home. Find him here: @francis_sanzaro
Delaney Miller, Associate Editor of Gym Climber, has been a plastic puller since 2007, after being introduced to the great world of gym climbing via a birthday party. She joined the local competitive youth team and went on to qualify for the USA Team for sport climbing from 2008 to 2018. Between youth and adult National and Pan-American competitions, Delaney earned 12 Championship titles. She finaled twice in two lead World Cups as well. Eventually, her travels led her to outdoor pursuits…her proudest send was a team ascent of Delicatessen, (8b), located on the French island Corsica. Delaney earned her Bachelors from Colorado State University in Health and Exercise Science and, after graduating, spent three years coaching kids in climbing. When she's not climbing or writing, she enjoys afternoon walks in the aisles of Whole Foods and stealing samples from the bulk bins. Find her here: @millerd13
ALISON OSIUS, Executive Editor, has been climbing for 40 years and in the past taught climbing in North Wales, California, Washington State and New Hampshire. She competed at national and international climbing events from World Cups to the X Games. She is author of the biography Second Ascent: the Story of Hugh Herr; a former newspaper columnist and a writer published in many magazines, newspapers and anthologies; past president of the American Alpine Club; and winner of the 2007 AAC Literary Award. She has a Master's Degree from the Columbia University School of Journalism.
MICHAEL LEVY, Associate Editor, has been falling off climbs for 10 years. After graduating from Williams College, he did research on nonviolent struggle with Dr. Gene Sharp at the Albert Einstein Institution before packing up and moving to Asia. There, he worked as a climbing guide in Lan Ha Bay, Vietnam, and in Yangshuo, China, before returning Stateside to work at a tech startup. He finally made his way out West and settled in Colorado as a writer. His articles have been translated into multiple languages. He enjoys IPAs, getting scared on big, chossy routes, and yelling incorrect beta at people. Find him here: @odm_2.0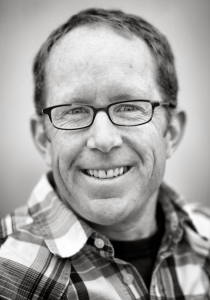 RANDALL LEVENSALER, Art Director, has built a reputation as a leader in magazine design and photo editing. Before building his career in print design Randall spent many years developing his creative eye working as a photo assistant and photographer in California. He has worked with numerous outdoor companies, including Marmot, La Sportiva, The Access Fund, American Alpine Club, Sierra Designs, Kelty, Climbing and Urban Climber magazines. Randy balances his visual pursuits with his passion for the outdoors. Whether it's climbing, biking, running or skiing, he relishes being self-propelled in the mountains.
BEN YARDLEY, Associate Publisher, began climbing in a small gym in Burlington, Vermont some 10 years ago. Soon after graduating from the University of Vermont he braved the world of real rock and set off to get scared and humbled. Finding no bugs or humidity in Colorado, Ben decided he'd found nirvana. Starting off in the Circulation Department at Rock and Ice, he quickly became the Ad Sales Manager. Later he worked at Backbone Media as a Media Planner, before recently jumping ship back to Big Stone. You can find him trail running in the Roaring Fork Valley or pulling on draws in Rifle and rattling off excuses.
QUENT WILLIAMS, Production Manager, is a Colorado native, who has made his home in Carbondale since 1999. A graduate of Colorado State University, he previously worked at Climbing and Globus & Cosmos tour company. In addition to traveling (he's been to 48 states), Quent spends his spare time hiking, watching his kids' sporting events, and searching for the perfect rum drink.
Albert Ok, advertising sales manager, got convinced to eat his flapper on the first day he ever climbed in a gym.  Prior to that, however, he studied economics at the University of Texas at Dallas, so he knows a few things about numbers and tex-mex tacos. He went on to coach rock climbing, route set, and in 2018 competed on the USA Bouldering circuit. When he's not spending his time climbing or getting injured, you can find him tricking (doing flips), playing chess, making videos or cooking.  Find him here: @professorok
CINDY STRETZ, circulation and business manager, is a graduate of St Johns College in St Augustine, Florida.  She is new to Colorado but has always loved the mountains.  Cindy has been in the magazine business for over 21 years. She worked at Kable News for 10 years, then Palm Coast Data for another 10. Now she feels right at home at Big Stone Publishing. She has always loved to trail run and has done many races in Florida. She hopes to get back to running trails as soon as she adjusts to the altitude, what with spending the last 45 years as a flatlander.
Jordan Hirro, retail sales manager, is fortunate enough to call himself a true Carbondale, Colorado native. He discovered climbing while attending college in Colorado Springs, after a day of hanging off drilled-in angles and pitons from the Layton Kor era to take pictures of his friends in Garden of the Gods. He soon realized actually climbing was much more fun that being latched to the anchor with a camera dangling from his chest, and in the years since he has climbed all over Colorado and and the West, from Rifle to the Black Canyon to Indian Creek and beyond. Find him here: @jordan_hirro