It's that time of the year again—it gets dark out four hours too early and you'll soon be freezing your butt off at Bishop or Red Rocks while munching on leftover turkey sandwiches. Also time to empty the piggy bank and see what you can scrape together for the holidays. Hopefully this list will help—there are several budget-friendly options as well as gift ideas for the extra special climber in your life.
These are great gifts for new climbers. Both packages include a harness, chalk, chalk bag and ATC, all of which are must-haves for those ready to swap their punch card for a full time gym membership.
Most harness range from $55-$150, chalk bags can be $20-$25, chalk itself can be $10-$20 and an ATC usually rings in at $20. All totaled, the package should save you a small amount of money and is definitely an easier option than cherry picking each product individually.
Nothing feels worse than being thwarted at the top of your proj because of bad skin. Joshua Tree's skin salve is a must for climbers of every stripe. It's made from essential oils and herbs and known to moisturize the skin while saving calluses. Prices for 15 ml and 50 ml are $6.99 and $17.99, respectively.
3. Brush: Faza
Every single one of these brushes are handmade and unique. They are crafted one by one from different types of wood, stains, paint jobs and shapes. Go the extra mile and special order with your loved ones name etched into it. Prices range from €18 to €90 ($20-$100).
Sterling silver, functional biners look nice on nylon ropes or sterling silver cords. Great for the lady climbers in your life. Prices are $81.99 to $90.99.
The Tension Flash board is a great tool for warming up at the crag, training while traveling, or cranking out late night sessions at home. This nifty board comes with the obvious top jug as well as sets of 8, 10, 15 and 20 mm edges. Price is $75 or $85.
The Griri is unquestionably the best belay device on the market, period. It's easy to use and reliable, thanks to its assisted braking system. Price is $109.95.
We're big fans of FrictionLabs. It's pricey, at $25 for 10 ounces, but it seems to last longer than the other stuff.
These tees and tanks say "I'm a climber," but in more creative ways. Take On's "It goes, boys!" tank, with Lynn Hill's initials, is our favorite. Shirt prices range from $18 to $30. 
9. Art
For the climber that has all the gear they need, art is a nice gift. Artwork by Jeremy Collins, Sarah Uhl and Craig Muderlak offers colorful renditions of mountain landscapes and desert sunsets. Artwork ranges from $8 to $350.
10. Books
Ashima Shiraishi's How to Solve A Problem is a story of overcoming obstacles both in rock climbing and life. It's great for kids 4-8 years old. It won't be released until April 2020, but you can pre-order it now for $17.99.
Jerry Moffat's Mastermind offers inspiring stories from today's leading climbers as well as techniques for the reader to maximize his or her mental potential. Price: $35.95
Touching the Void, by Joe Simpson, is a timeless pager tuner. It's a true story of a miraculous survival in the Andes mountains. 
If you like crag access and amenities like shiny bolts and maintained trails, parking lots, bathrooms and campsites, then you should be a member of one or both of these organizations. Both organizations work to protect climbing crags and keep them safe. Plus, members are given discounts to affiliated outdoor brands.
We may be biased, but we're the only mag that covers all things gym climbing.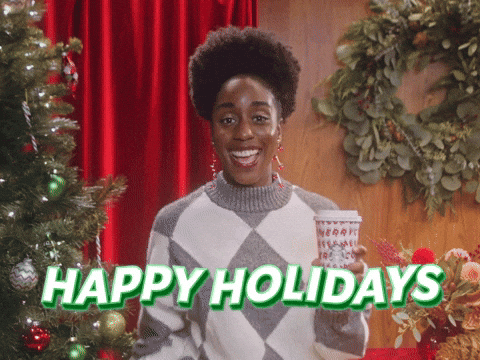 ---
Also Read