Kai Lightner: Open Your Eyes To The Reality Of Black Lives
Heading out the door? Read this article on the new Outside+ app available now on iOS devices for members! Download the app.
When accosted by strangers, do not fight back—try to escape. Don't go out in public with a hoodie over your head. Accept that the world isn't fair and you might have to work 150 percent harder to be recognized for being equally good. Always comply with an officer's request and apologize for possible misunderstandings—even if the person is violating your rights. If your non-black friends express racially insensitive viewpoints, attempt to explain, but try not to get upset because they don't understand. Avoid looking suspicious when you are out running. 
In light of George Floyd, I now must add:
Inspect the bills in your wallet—in search of counterfeits.
The list of things I need to remember during normal activities each day keeps increasing at a mentally exhausting rate. My mother gave me this list as I grew up, but as an adult I keep adding to it.
The deaths of Ahmaud Arbery, Breonna Taylor and George Floyd have opened the eyes of many to the realities of life for African Americans in our country. This horrifying discovery has left people asking what they can do to help fix the problem. Growing up in the climbing community, which is majority Caucasian, I've always had a lot of white friends. On numerous occasions, race topics have come up while my climbing friends and I have discussed high-profile cases in the news. Though I tried repeatedly to explain the African American perspective, they were unable to empathize with my viewpoint, although they tried. However, recent events have helped them gain new insight, and I am extremely overwhelmed and appreciative of the outpouring support and willingness from them to learn how to combat different forms of racism and support black lives.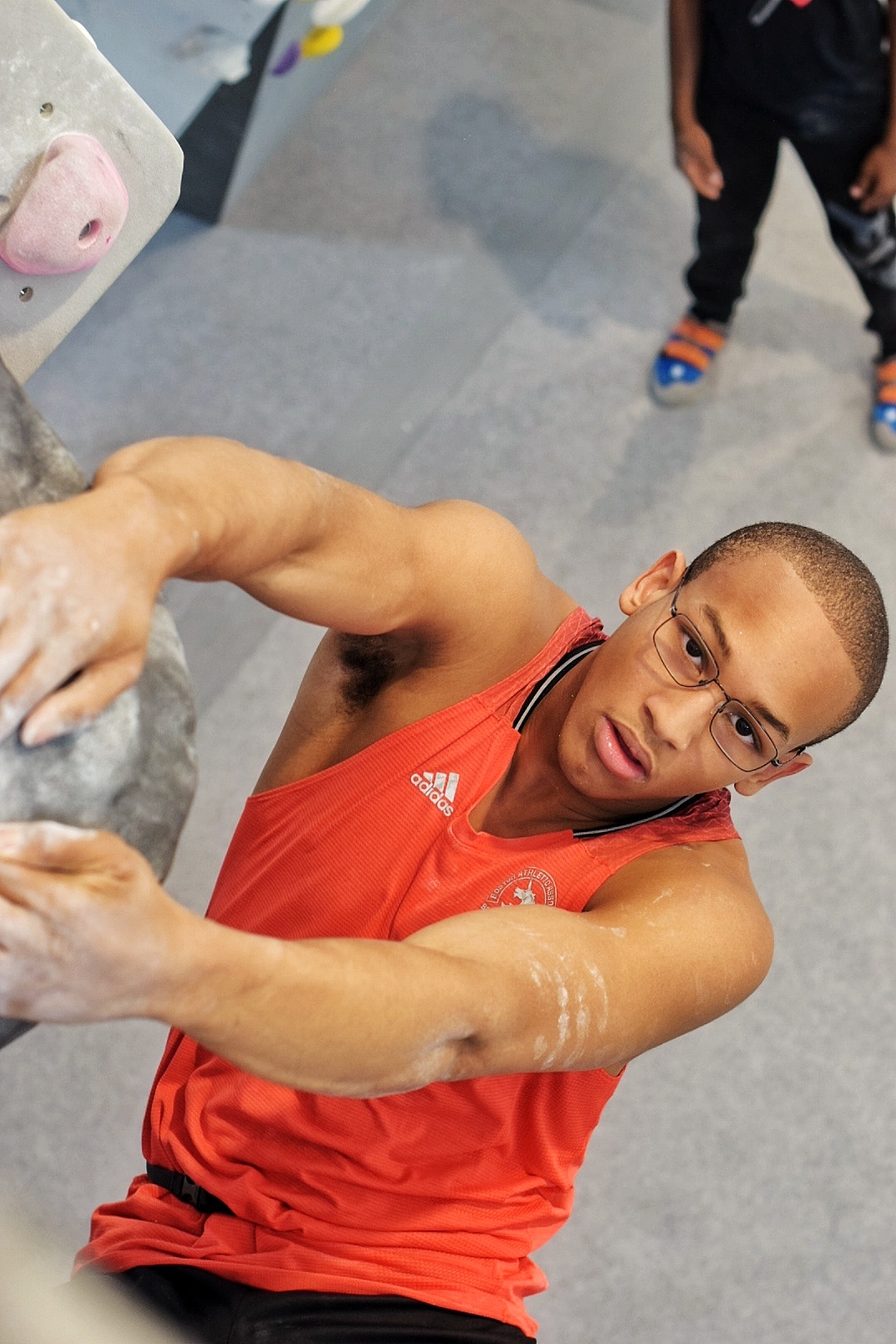 Secretly, however, I have conflicting emotions. On one hand, I have to resist the urge to release my pent-up frustration and yell, "I've tried to explain this for years!" On the other, I understand it is important to focus on improving life moving forward, embrace new allies, and offer suggestions on ways that everyone can contribute to the quest for racial equality in the United States. The first step is understanding some common hurtful misunderstandings or statements people make that display a lack of empathy for a race of people already carrying a profound burden.
Simply Complying with Police Orders
Videos of black people dying during police interactions often depict victims as defiant to officers' commands before the exchange turns tragic. This leads many to say, "Why didn't they simply comply?" However, video footage is never able to capture our full story, and how our history with officers has conditioned us to be fearful in these situations. A common example:
While driving the speed limit you are pulled over by a police officer and immediately asked a question unrelated to why you were legally detained—i.e., "Whose car are you driving?" After answering the question, you ask why you were pulled over. Your question goes unanswered, yet you are asked to get out of the car and either sit or lie face down on the ground—a hard, cold/hot, dirty, and a sometimes rain or snow-covered surface. Despite being confused you comply while repeatedly asking why you were pulled over. Without answering, the officer leaves you on the ground and returns to the police car. Fifteen to twenty minutes later (at minimum), the officer returns, still does not answer your question, but tells you that you are free to go. Despite being confused and upset, you must maintain a calm and level-headed demeanor to avoid escalating the situation. When the officer leaves, you still don't understand why you were pulled over.
Now imagine scenarios like the one above occurring a few times a year to you and your friends. Victim reactions extend far beyond these scenes; they represent a culmination of demeaning racial encounters they've experienced throughout their lives.
All Lives Matter
After repeatedly mourning high-profile, senseless deaths of black victims where no one was held criminally liable, three successful black women—Alicia Garza, Opal Tometi and Patrisse Cullors—founded the #blacklivesmatter movement to campaign against violence and systemic racism against black people. #Alllivesmatter emerged in reaction and attempted to rebrand the Black Lives Matter message to be more inclusive. This statement should not invoke frustration—in a perfect world all lives should matter. However, evidence supports a level of discrimination against African Americans that effectively devalues our quality of life.
Discriminatory practices are glaring in the criminal-justice system, especially when officers are the offenders. Over-policing in communities of color has been common practice for decades, which contributes to nearly 27 percent of arrests being of African Americans, according to ucr.fbi.gov; that is double the approximately 13 percent of the population we represent. As shown in a UC Irvine study, once charged, African Americans are seven times more likely to be wrongly convicted of murder than Caucasians, and constitute approximately 47 percent of all exonerated cases in the National Registry of Exonerations. Statistics on Mapping Police Violence show that African Americans are three times more likely than Caucasians to be killed by officers, and officers are rarely held accountable; in 99 percent of killings by police from 2013-2019, they were not charged with a crime.
These indicators lead many to question whether society values black lives. The black community has been desperate to bring these issues to the forefront and seek solutions, which is the root purpose of the Black Lives Matter movement. Responding to #blacklivesmatter posts with an #alllivesmatter tag diverts the conversation from discussing and seeking solutions for issues that are ravaging our communities.
Refusing to acknowledge and discuss systematic issues have led to current conditions throughout this country. During discussions, many people become more focused on defending their viewpoints and realities than listening and learning from each other's perspectives, resulting in deepened racial divides and nothing being done to solve the problem. It is very important to understand how statements such as "All lives matter" or the wildly inappropriate and irrelevant "African Americans should focus more on preventing black-on-black crime" can contribute to racial tensions in this country, and what you can do to be a part of the solution.
An important step is understanding the power of our words before we use them in our next Instagram post. Words are multidimensional; they have history and deeper context that can shape people's perception of who you are and what you stand for. If you want to be a part of the solution, refrain from using inflammatory rhetoric. When responding to experiences you don't understand, be willing to ask questions and research these topics to learn more. Also, when listening to other perspectives, be open to understanding that your perception and my reality will be drastically different. Not understanding doesn't make you racist: It highlights a larger societal problem that people need to learn about so it can be addressed.
I've always been able to use climbing as a way to escape the daily stressors of trying to balance school, training and finding time to deal with unexpected things like changing a flat tire (I learned how on the side of the road watching a YouTube video). However, for minorities the topic of systemic racism is inescapable, especially in a sport where participation by people of color is significantly lower than our portion of the population.
Many companies are releasing DEI statements to show support for the African American community and acknowledging that more needs to be done to diversify outdoor recreation. These statements provide comfort and hope that we are moving in the right direction. However, actions need to follow, and we as individuals have work to do.
Once you know better, it's your responsibility to do better. Whether it's abuse on the internet or injustices on the streets, utilize your privilege to speak up. It's not enough to disagree silently; this behavior is what keeps systemically oppressive institutions alive. It's also important to use your privilege and platforms to elevate minority voices that often go unheard. Raising our collective voices is the only way for us to influence change. Together, we can advocate by signing petitions; lobbying for progressive bills; voting for politicians who support diversity, equity and inclusion initiatives; and marching together so people see us and hear us. A unified front is the only way we can fight for a future where all lives truly matter.
Feature image: Kai Lightner visiting Memphis Rox Climbing Gym, Tennessee. Photo: Julyanna Carvalho.
---
Also Read