Some of Our Favorite Climber-Run Small Businesses
Heading out the door? Read this article on the new Outside+ app available now on iOS devices for members! Download the app.
Take ON Apparel is the creation of Colorado-based climber, graphic designer, and illustrator ALee Russell, who uses her visual art prowess to create clothing with positive, outdoors-focused messages. The brand offers tanks and t-shirts with simple, bold illustrations. ALee's close, personal connection to the land is evident in her subjects and her cause: a proportion of the proceeds from a shirt proclaiming "Climb Rifle!" goes toward the Rifle Climbers Coalition. Other phrases include: "Fear Less, Climb More," "WY Climb?" and Lynn Hill's famous "It Goes, Boys"—fittingly, only available in the women's cut.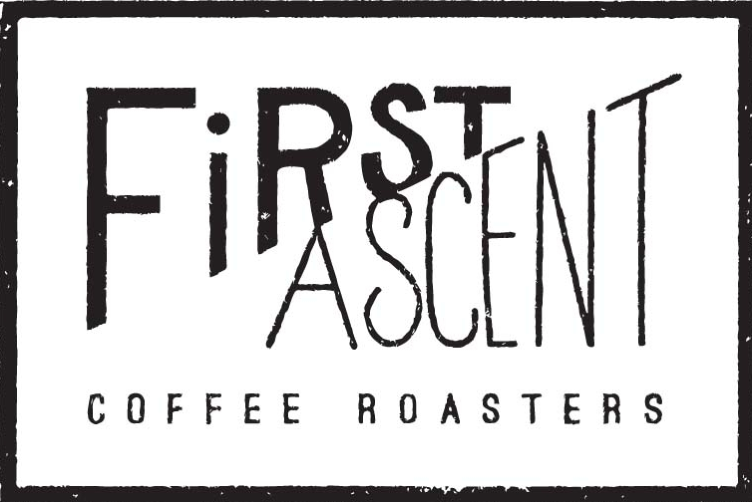 Mark and Allison Drucker moved to Crested Butte, CO to "live the outdoor life," and along the way, founded First Ascent Coffee with their friend Sam Higby. The group of skiers, climbers, bikers, and paddlers were dissatisfied with the instant coffee that was available for them to bring on backpacking trips, and came up with a solution: hand-crafting their own instant coffee, sourced from small farms and co-ops. They also offer fresh-roasted coffee and coffee subscriptions. Their signature "HERO DAY" BLEND refers to the rare and perfect day of outdoor adventures when you can do no wrong: "You always pick the perfect line or stick your landings. You are confident and in control – a true hero."
Climber Erik Gordon started Carabiner Coffee out of a teal VW van aptly named "Ol' Blue," driving across the country and selling hand-roasted coffee to fellow outdoor adventurers. Although the company now has permanent locations in Boulder and Seattle, it has stayed true to its dirtbag roots: Ol' Blue, along with a second van, continues to roam the continental U.S., colorfully documented on Instagram at @carabinercoffee. Carabiner Coffee's roasts are also available online for one-time purchase or for monthly subscription.
In September 2012, Alyse Dietel fell 80 feet off a cliff in a hiking accident. The resulting injuries left her wheelchair-bound, told she might never walk again. Struggling to cope, she turned toward painting and illustration, hobbies that she had never previously been serious about, and began pouring her love for the outdoors—and her overwhelming desire to return to it—into her artwork. Dietel made a full recovery and was quickly back to crushing climbs, with a new, additional drive to work as a full-time artist. She sells originals and prints of her stunningly detailed, fantastical images of nature on her website.
Wife-and-husband team Kim and Kyle Vines were introduced to rock climbing by three climbers they met in the Alps in 2011, and quickly decided to relocate from New York to Colorado to pursue the sport. Like their friend Erik Gordon, founder of Carabiner Coffee, they started their business out of a van, fueled by a love for the outdoors and a desire to bring something of their own to the climbing community. Their designs are focused on sustainability; they sell apparel as well as custom, eco-friendly hemp crash pads and chalk bags, handmade in Colorado.
Surprise! Climbers love coffee. On a climbing trip in the Bugaboos, pro climber Matt Segal decided he'd had enough of bad instant coffee. He returned home to Boulder, CO (sensing a location theme yet?) and enlisted the help of other locals to develop an instant coffee "that actually tastes good." Today, Alpine Start sells a TRADITIONAL INSTANT COFFEE, an instant dirty chai latte, and an instant non-dairy coconut creamer latte, in addition to an assortment of branded gear. 
Boulder Denim founders Bradley Spence and Taz Barrett are self-proclaimed dirtbags who met as 15-year-old busboys in Vancouver, Canada. Years later, frustrated by the small range of good options for climbing pants, they teamed up with a local denim manufacturer to develop stretch jeans specifically designed for climbing. They launched their business with the help of an unexpectedly successful Kickstarter campaign, and their jeans and gear have received significant media attention.
TUFA Climbing was started by Montana-based soft-goods designer Josh Kornish, with the mission to create "Technical, Unique, Functional Art"—TUFA. The company offers attractive, modern chalk bags, packs, and portaledges, all hand-crafted in the United States.
Ross Ferguson, a cabinetmaker by trade and climber by passion, started building carefully designed hangboards in his small workshop in Australia and selling them to local climbers in 2011. In the eight years since, Awesome Woodys has expanded to include a range of training products, although it is still focused on its signature boards, which include portable options ranging in width from just 8 inches (the "Petite") to 23 inches (the "Wide Boy"). The boards are built from locally, responsibly sourced plantation timber and made by hand in Australia: Ferguson still crafts products in his workshop.
Furnace Industries is an intercontinental two-man operation. The business end is handled by Ben Carlson, a lighting designer, programmer, photographer, and climbing guide in the Gunks in upstate New York. The company's organic-material KRONOS ice tool and DRY ICE indoor ice climbing tools—designed to loop over climbing holds in a gym and mimic the motion of real ice climbing—are hand-crafted by woodworker George Fisher near Chipping Norton, England. Both men are avid climbers with an environmental focus.
Barry Ward, a fly fisherman and retired rock climber, runs Durango Sewing Solutions in Durango, CO. His handmade rope buckets and portaledge are built based on designs by big wall climber and equipment designer John Middendorf, with whom Ward worked on gear creation back in the 1980s. The D4 Portaledge has received praise for its light weight and innovative design.
Dan McHale has been designing and manufacturing alpine packs since the 70s, and has been backpacking and rock climbing for even longer. The packs are custom-made in Seattle, WA to fit customers' body measurements and aesthetic requests. McHale's photographs and descriptions of the custom packs, which he posts on the website, show the care and enthusiasm that he puts into his work, and his long resume of climbing and other athletic feats underscores his deep knowledge of his subject.
Gneiss Apparel is run by husband-and-wife team Jack and Amanda Schuler. Both graphic designers by trade, they met in Colorado and decided to start their life together there, pursuing their passion for the outdoors and expanding their climbing experience while putting their design skills to use creating comfortable everyday apparel with vibrant, current, climbing-inspired prints. 
Feature image courtesy of Carabiner Coffee.
We have opted to use affiliate links in our articles. Every time you buy something after clicking on links in our articles you're helping support our magazine.
Also Read